he has a good point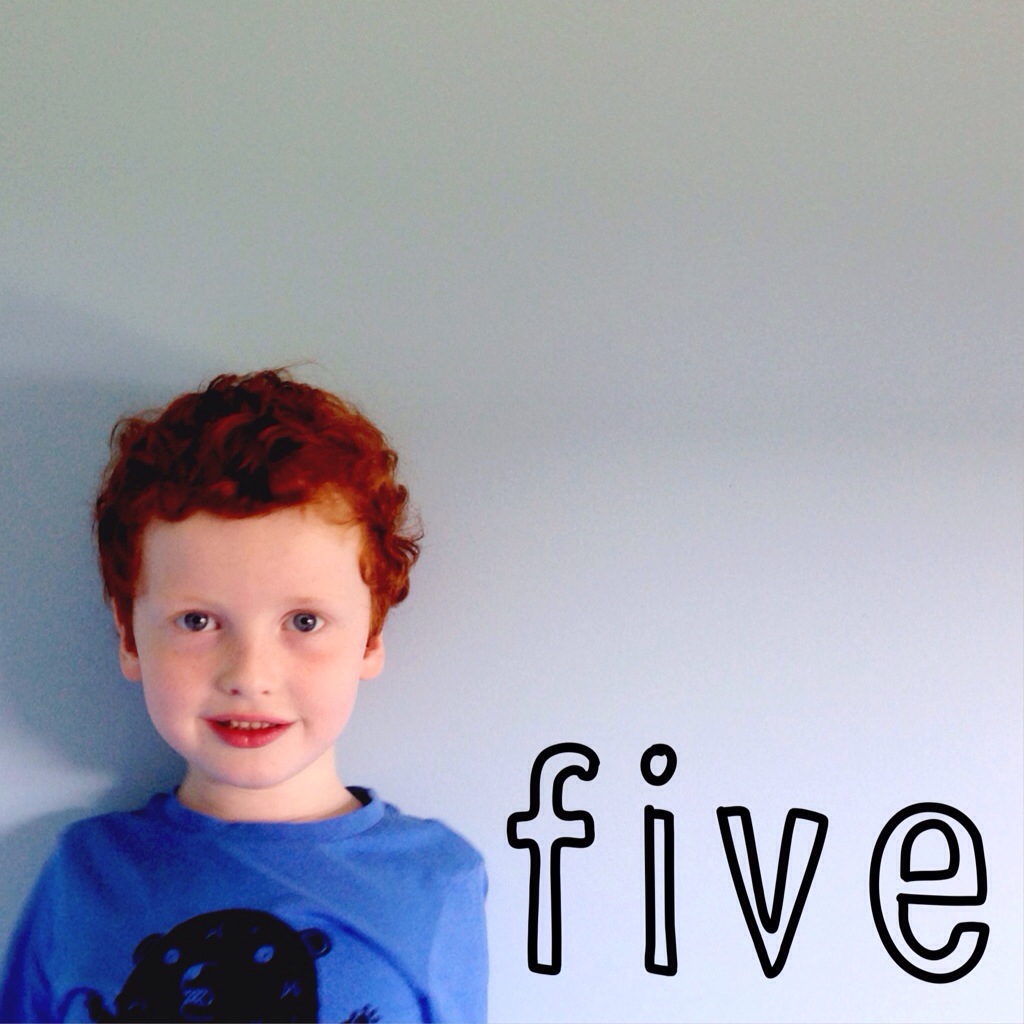 you could look here This kid.
etizest buy This month he turned five. "Mumma, am I five today?" he asks, still half asleep. He's standing in the hallway in crumpled PJs, still wearing the creases from his pillow on his cheek and smudged curls that never behave. I hug him a little longer than usual and breathe in the sweet smell of his breath. Five.
When on earth did that happen?
He was a dream baby from a dream pregnancy – no complications, textbook delivery, even arrived on his due date. That was five years ago, yet it feels like yesterday that I held him for the first time. Neither of us having any real clue of what to do with each other, just love and warmth and little fingernails. I remember those first quiet, fuzzy days, my ears ringing with exhaustion and my heart bursting full. Endless days and countless hours that flew by so fast.
This kid has kept me awake at night. Worrying idiosyncrasies that drew judgemental looks from strangers, jarring comments from a baby health nurse that we never returned to and gave me a Google history with entries like "Two year old scared of people with painted toe nails". Little quirks that I have grown to adore, that are as much a part of him as his freckles, his scarred cheek or his funny toes (which he now loves having painted).
You're a good egg, kid. A real sweet one. Always the first to approach the classmate on their own or to offer a hug or share a game. I often think that it may have been these little quirks that opened his heart to seeing others, to feeling deeply their needs and offering friendship. I love that he is so kind and sweet and sensitive and sometimes I worry that school next year will harden his heart a little.
Boy, you're a good one. You constantly amaze me.
This week he graduated from preschool, and it is embarrassing how proud I am. God forbid he one day wins a Nobel prize or cures a disease or writes a novel or has a statue built in his honour, because if I have to be exponentially prouder than I am today I might actually combust.
Waving and beaming at us, and he sang and I couldn't tell you if there was another kid in that room because I could only see him. The class sang Katy Perry's "Roar" and kid, you f*#king did. Screamed your little heart out, screamed because you were so happy and so confident and we cheered for you. You asked if I would cheer so loud that it would be heard in space, and I did.
We cheered because we remembered last year's concert and how you were so scared to be on that stage that you pretended to faint. You lay on that hard floor, hoping no one would see you. And we remembered how disappointed you were afterward that you couldn't collect your certificate. We screamed and cheered for the confident little 5 year old who has come so far in just 12 months.
"Yup, buddy. You're five now! Happy birthday!"
His little eyes twinkle: "I was four yesterday but today I'm five! Today I'm five!"
And he grabs my hand, and I squeeze his five year old fingers. The fingers that twisted around mine as a newborn and that won't want to hold mine soon. But I'm proud of how far we've come and I'm so excited to see what's ahead.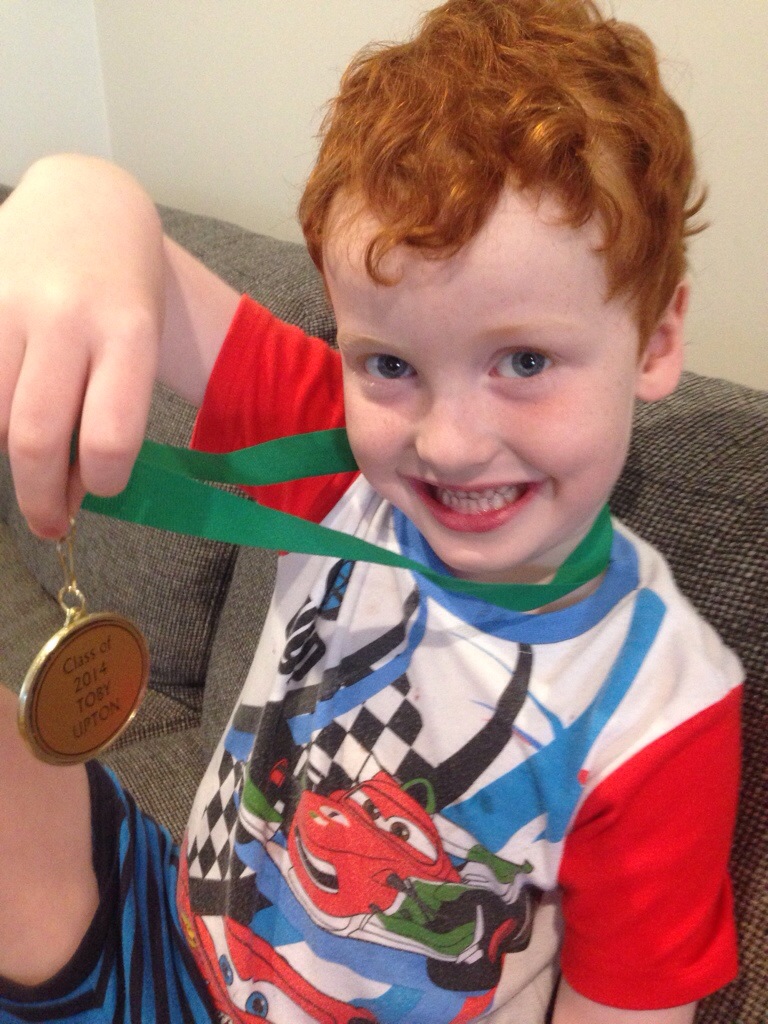 You might heart this too ...