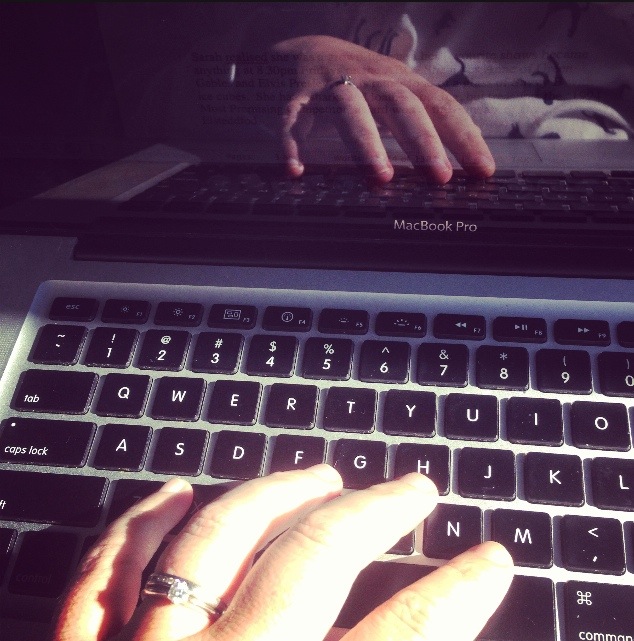 A few weeks ago I was invited to participate in a blog hop about the 'Writing Process' by Kate from One Small Life. I was pretty excited, because Kate is a terrific writer. More than once I have read a post on One Small Step and thought – "I feel exactly the same, but couldn't put it into words. Damn you, Kate!" So once I figured out exactly what a blog hop is, I couldn't say no.
To save you the Googling, a bloghop is like a blogging chain letter. Except instead of bad luck you get to share a bunch of cool blogs and find out about their writing process.
Pretty damn cool.
best place to buy provigil online So why do I write?
I write because I love words. I enjoy putting them together, making them fit and say what I want them to. I also write because I lack confidence. Writing gives me breathing space and time to refine: to think out what I want to say and how I want to say it.
I write because I like I like to create. I like to hit 'Publish' and think "I did that. Hey world – check out what I did!" It gives me a space to hide but to also have a little 'Look at me' moment.
As a child I loved to write stories. Little narratives about talking animals and my friends and adventures. I wrote because my mum introduced me to Enid Blyton and my grandmother to L.M Montgomery. Then I had teachers who further encouraged my writing and who introduced me to Dahl and Klein and Blume and who forgave my penchant for the Baby-sitter's Club. I wrote because it was fun, because I was encouraged and because it made me happy.
At high-school I wrote less. I became self-conscious, vulnerable and afraid of judgement (I still am, but I am getting better. Or caring less). I still read books, and loved English, but writing became more about analysis and comprehension and less about creativity.
University stripped away any remaining creativity. I was skim reading up to 3 books a week for English courses, and even reading was becoming a chore (to this day I still fail to find the beauty in Austen or Bronte, or Hemingway; still wearing that critical hat and not being able to let the words flow over me). I started (and withdrew) from Creative Writing twice: too afraid to share and too sure that my words were trite and boring. I felt uninteresting and typical.
It wasn't until I fell pregnant with T that I started to write again. I'd long since left study, was working full time but needed to find a way to keep my brain engaged. With a small person wriggling and hiccupping away in my belly, I had found my muse, inspiration: my reason to write. I kept a diary, and filled it with my silly observations, my fears and my hopes for my future child. I was doing it for myself: getting my fears on paper was cathartic, and for him.
When a friend started a parenting and pregnancy website she asked if she could publish excerpts. I was amazed to think that anyone would want to read my ramblings, and was floored when Jayne (then the editor of a local kids/parenting magazine) contacted them to say that she had enjoyed my work. This was the first time that someone I didn't know (and that actually wrote for a living and unbelievably beautifully – see Jayne's link and bio below) had given me feedback. This was huge. It ignited a curiousity and small kernal of confidence. I'll never be able to thank Jayne enough for giving me this gift.
Life got busy (as it does) and a few years passed. One cheeky boy became two, and time became even more precious. I was now working part-time in a role that meant that I was writing every day. It was technical and rigid and unforgiving at times, but I still loved putting words together.
I opened a WordPress account but was too scared to use it: what if I was still boring and trite. Why did I even have to say that was worth reading? Finally after the encouragement of some friends and chats with some writers (and actually introducing myself in person to Jayne) at a Twitter meet up I decided it was time to through caution to the wind, lose the fear and blog. Just blog.
It's still a work in progress. Hell, I am still a work in progress.
http://heathstreethealth.nhs.uk/2019/04/ What am I working on?
Finding my place and my voice. I'm still navigating this whole blogging thing and figuring out what ihearttuesdays is. I'm finding my tribe with the Blog with Pip group and discovering just how generous the blogging community can be, after inviting a bunch of strangers (aside from two) to join this hop and being overwhelmed by the response.
I've written my first piece for another website, which I cannot wait to share. Hey world: look at what I have done over there!
buy clomid in uae Why do I write what I do?
I write about what brings me happiness and about the shared experiences in the everyday. I write about my family; trying to record this amazing time in my life and hoping that other's can recognize some of their own little worlds. I'm still not sure that what I write is interesting, but I am learning to be less fearful of that, and I am more open to trying new things.
I love my job, but as a public servant I am restricted when it comes to writing about politics – which is another part of my life that I am passionate about. A speaker (also a public servant) at a blogging event I recently attended, described it as sometimes feeling like you are 'betraying the causes you hold dear' by not feeling able to use your voice to express your opinion on certain issues, and I completely relate to this. Someday I hope to be able find this balance between my career and my passions.
order viramune no prescription How does my writing process work?
It's not so much a process as a fluctuation between trying to jot down every weird little thought that floats into my brain and frantically searching for ideas. I struggle with the visual part of blogging, so usually once I think of a topic or an idea it goes on the backburner until I can overcome my lack of creativity and photography skills and find a photograph.
I've also learned that I can't overthink my writing. My most popular post to date has been one that I wrote completely off the cuff, squinting onto my iPhone whilst sitting on my front door step waiting for the kitchen bench installer. Sometimes the best things are effortless and unplanned.
Does it differ from others in my genre?
That's the kicker, I'm not sure that it does. But for now that's okay. While I find my niche/voice/tribe (or whatever it is), I am happy to share the term "Mummy blogger" with all the other busy, creative, frazzled Mums. PS. I am taking back the term 'Mummy Blogger". I blog and I'm a Mum. This should not be a term used to belittle, or apportion value. I'm taking away its negative undertones. Consider it hijacked. Amen. #mummybloggerandproud
Meet the blog-hoppers!
I'm super excited to introduce four bloggers (I got greedy and couldn't stop at just three) that I think are amazing at what they do and were generous enough accept my invitation. It's time to share the blog love, so sit down, grab a cuppa and check out all of their blogs. I promise you will find some great reads. Then in about a week, pop back in, as all of these bloggers will be sharing their own writing process, and might have a blog or three to recommend.
How ace is that?!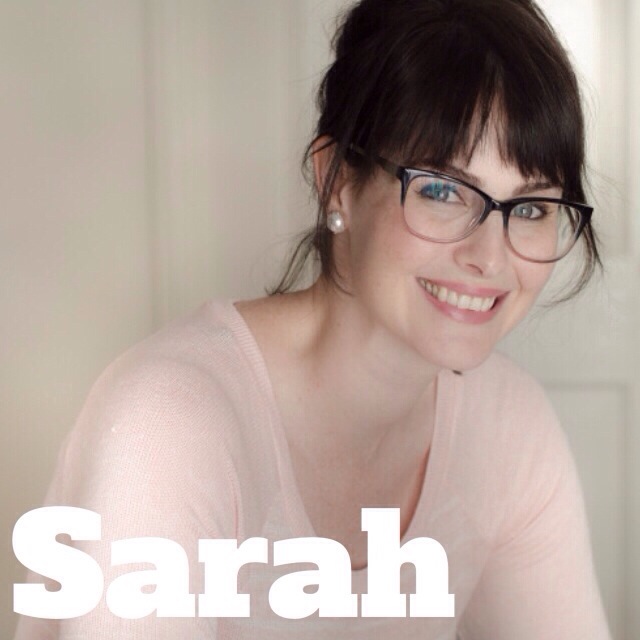 Sarah realised she was a grown-up when her favourite shows became anything at 8.30pm Fridays on the ABC.  She loves Anne of Green Gables and Elvis Presley, and is rather fond of a glass of Savvy B with ice cubes.  She hates sharks and loathes cooking, but treasures the '1994 Most Promising Competitor' award won at the Bundaberg Drama Eisteddfod.
Sarah lives in Brisbane, Australia, and spent a decade working in the world of corporate Public Relations before commencing her own breeding programme in 2011. As a mother of two daughters, Sarah enjoys a chuckle (often at herself) and writing about the funny side of life on her blog, Pearls of Willsdom: An ordinary woman (a)musing on motherhood and marriage.
She continues to fight a losing battle to stop laughing at her own jokes, and would rather give up air than sugar. Also likes writing about herself in the third person, which is a bit weird.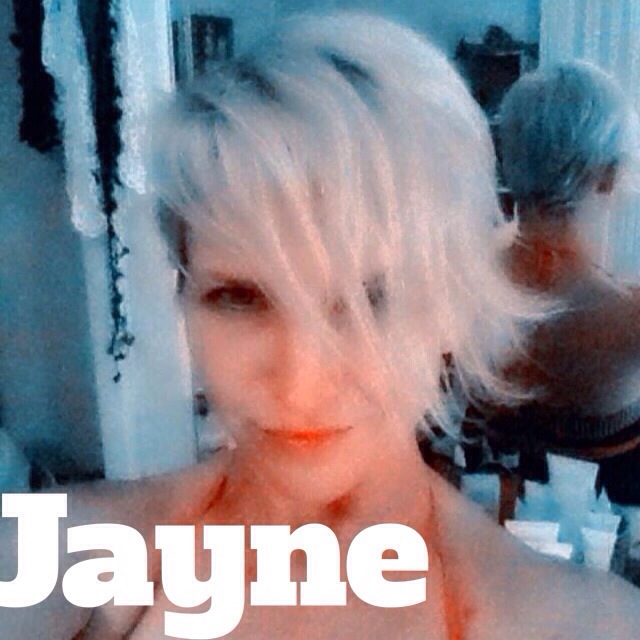 Jayne was a Mummy blogger before it was really a thing, writing a weekly blog for Web Child titled "The Best of All Possible Worlds". Since then she has been variously a streetpress magazine editor (Sunny Days Magazine aka Newcastle's Child), personal blogger, award-winning marketer, web-editor and freelance opinionator for sites such as The Punch and Mamamia.
Jayne is a huge fan of online communities and likes to think of herself as Twitter's Biggest Nobody™. She can often be found hanging out online and tweeting inane random-ness into the cyber void.
Jayne currently indulges her need to write on tumblr at Indy | dreaming | writing because someone said it's what all the cool kids are doing. Which probably means all the cool kids are on Reddit or Snapchat or somesuch.
Oh and she has two amazing kids who are her favourite humans in the whole world.
Her dream? A book publishing deal, of course!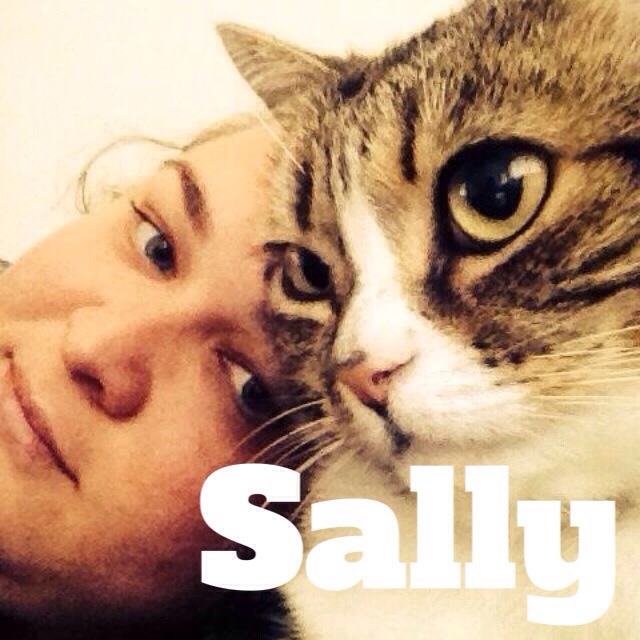 Sally is a self proclaimed crazy cat lady and a total 'noob' to the blogging world.
Her day job title is 'author' for a ridged and complex 'how-to' manual, so she decided to throw her hat into the blogging ring with A Little Bit Purry as a release for the brain-goo floating around in precious headspace.
Taking on a Masters of Social Work whilst running her divine 'House of Damask' (hand crafted candle, bath and all things pretty) business, means you never know which corner the brain-goo will turn next.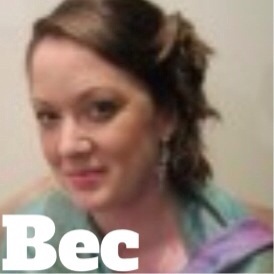 Bec is a Melbourne Mum of two gorgeous boys aged 4 & 1 and wife to a wonderful man with his head in the clouds (he's a pilot). She has a part-time professional career and a university education in History, Literature, Management and Law (none of which has helped her figure out this parenting gig).
She loves being a Mum and loves to write, so has combined the two passions for your enjoyment (and her therapy) through her blog Seeing the Lighter Side of Parenting.
You might heart this too ...