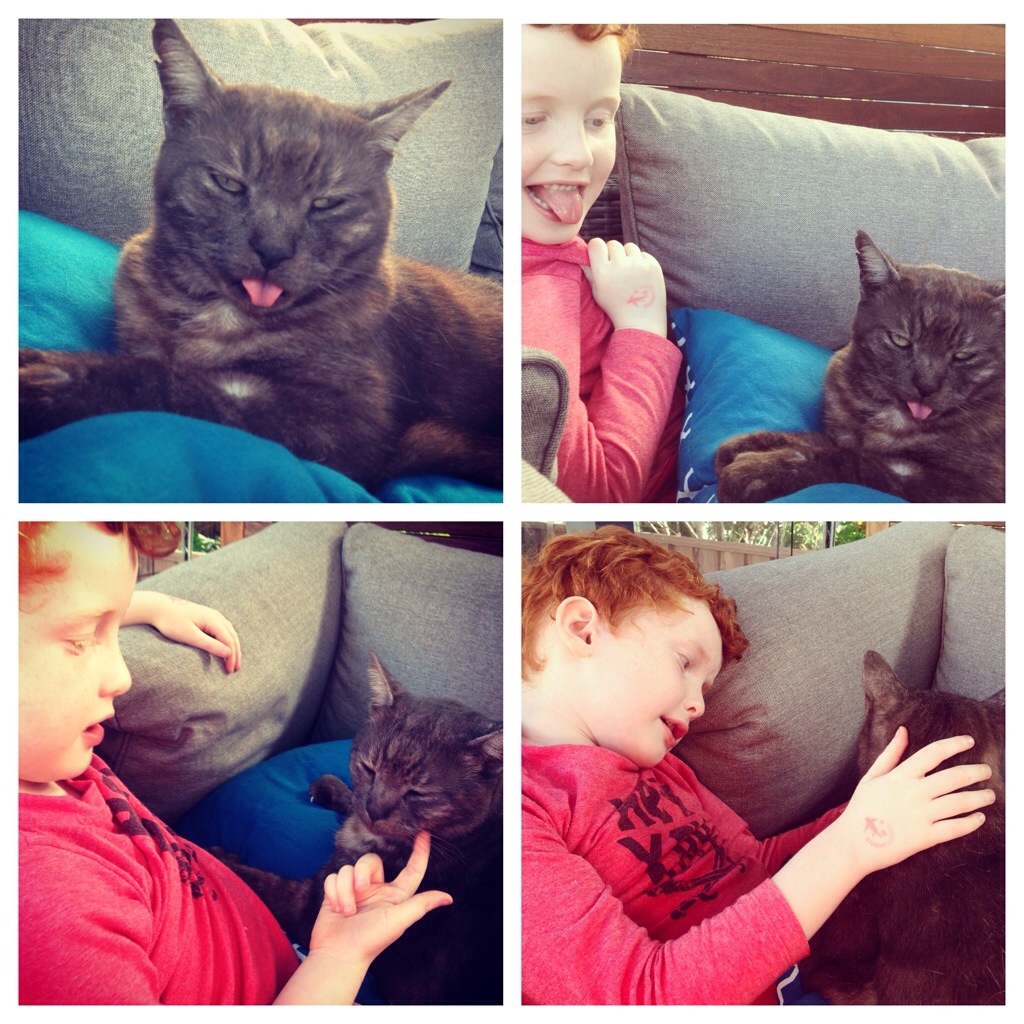 Catty is my first baby. And like most first borns, he often feels a little neglected since his brothers came along.
T calls Catty his best friend, and runs in after school to tell Catty what he learned that day. Catty loves T because his special important job every afternoon is to fill his bowl and T loves it when Catty sits on his lap.
Catty has been with us for about nine years. A lifetime ago, when Husband (who was just Boyfriend) and I were footloose and careless, living in a share house with friends. My friend and I desperately wanted a pet (the novelty of our aquarium fish had long worn off, and I was morbidly terrified of her long departed pet mice) and we had been carefully working our womanly persuasion (read: whining and sulking) on our boyfriends.
Finally, following an armed robbery (her) and a traffic accident (me), we declared that the only remedy for the week from hell was a kitten (who said pets are just for Christmas?).
Catty's birth name is actually The Colonel. My flat mate named him that on the car-ride home from the RSPCA after we'd passed a KFC and he'd remarked that his little meows made him sound like a chicken. The Colonel was a mouthful of a name, and also problematic (the receptionist at his vet's still insists on calling him "The Colon-el" and after nine years I haven't the heart to correct her, despite the odd looks) so he became known as Catbird, and then Catty. He's like the Sean "Puffy" Coombes of the feline world.
But to my boys he's just Catty. The go-to for dribbly, purring, tongue-wagging cuddles.
Did you have a beloved childhood pet? How did your "first baby" adjust to older siblings?