I'm not a Wiggles hater (hell, I just forked out $100 to take M to see them in December), it's just sometimes we all need a break.
Those colorful gents (and now Emma, of course) have saved my bacon on many an occasion. Road trip to Canberra with a teething baby? Thank you Jeff. And nothing soothes a savage supermarket tantrum like a trolley rendition of "Rock-a-bye Your Bear".
There is only so much Wiggling anyone can take. I'm sure even Mrs Feathersword has been known to ask ol' Captain to tone it down a bit.
As road tested by T (4.5 years old), M (nearly 2), and myself (old enough to know better), here are our favourite Australian children's album: cos sometimes a fruit salad just ain't enough.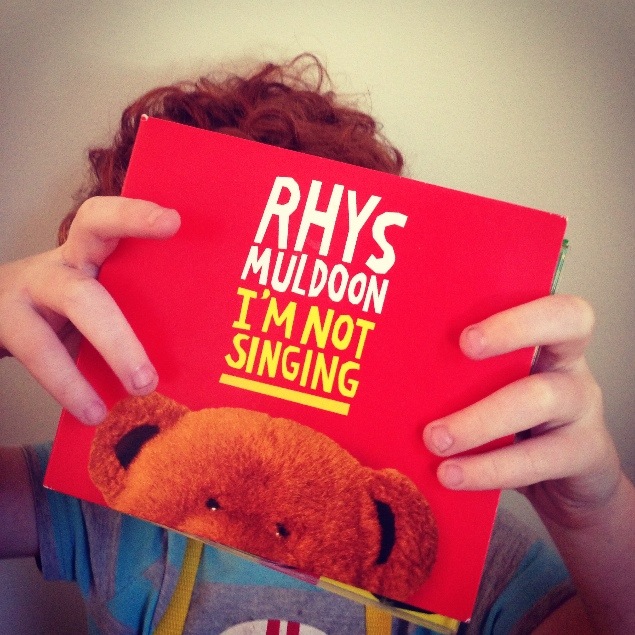 buy provigil in nigeria http://oldpathsermons.com/?vm=r 5. "I'm Not Singing" – Rhys Muldoon
Arguably the cutest DILF on Play School, Rhys belts out tunes about footy, Mums and poop. If that's not enough to tempt you, listen out for Aussie music royalty Kram (Spiderbait) and Tex Perkins. Really cheeky and great for head-banging and crazy car seat dance moves. Highlights: "Bob the Bear" and "Footy Dad"
Buy from iTunes /
4. "Kasey Chambers, Poppa Bill and the Little Hillbillies" – Kasey Chambers, Poppa Bill and the Little Hillbillies
Kasey, her Dad and their merry band of Little Hillbillies bring us the twang with blues and country. It's great fun to listen to (and to make, by the sounds of it!). Highlights include "Two Houses" which was written by Kasey and her son Talon about how lucky he feels having two houses: his Mum's and his Dad's, and "Before You Came Along" (which had me in hormonal tears before an obstetrician appointment when I was very pregnant with M).
Buy from iTunes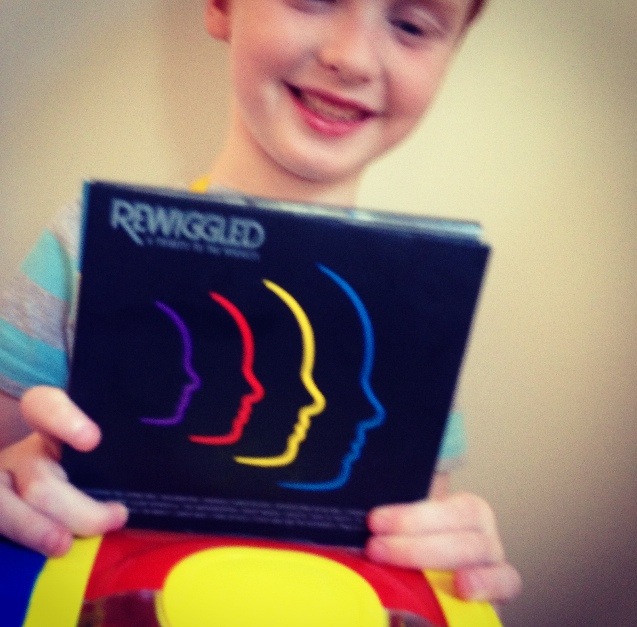 3. "Rewiggled: A Tribute to The Wiggles" – Various Artists
Okay, so the list isn't completely skivvy-free. But "Rewiggled" is the ultimate middle-ground. The kids can sing along to all the favourites, whilst Mum & Dad can enjoy Frenzal Thomb, The Living End and Jebediah and reminisce about all those gigs at the uni bar a lifetime ago. You haven't lived til you've heard BlueJuice cover "Wake Up Jeff!"
Buy from iTunes
2. "The Absolutely Very Best of Peter Coombe (So Far)" – Peter Coombe
Peter Coombe is to Aussie kids' music what Elvis is to rock n roll, so he had to be on this list. Fun and hilarious and perfect for ear-worms and funky dance moves at the traffic lights.
Confession: I enjoy this as much, if not more than the boys. I once saw Peter perform an over 18s show at the Northern Star and I was so starstruck (and drunk). Visit ihearttuesdays on FB to see the look of sheer terror in his eyes upon meeting me.
Buy from iTunes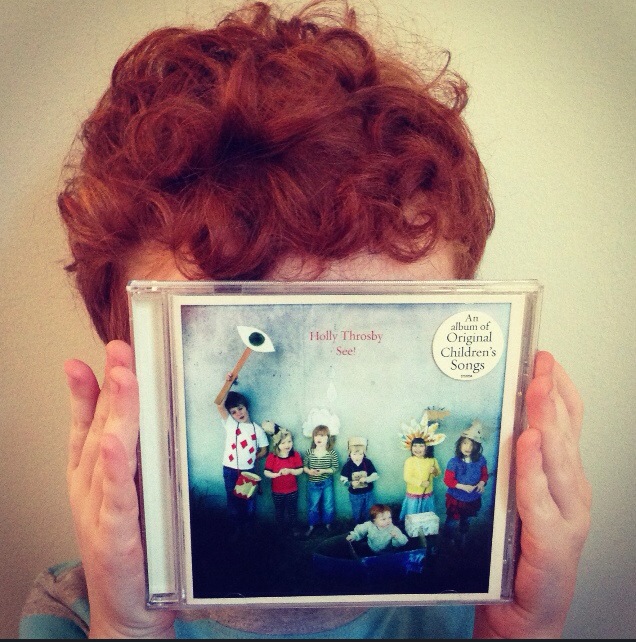 1. "See!" – Holly Throsby
Pure joy. Beautiful instrumentals with quirky sound effects and gorgeous sing alongs. I love the wordplay (there song "Fish and Mice" corrects it's own grammar "Mouses! No, it's mice" – I die!) and sweet asides. The boys love the singalongs and animal sounds. This is one of my favourite gifts fora newborn/Christening/naming day. Highlights include "Echo" and "Diamonds are Shiny". Adorable.
Buy from iTunes
Honorable mentions for everyone who's ever been on Home & Away: Justine Clarke, Jay Laga'aia, Georgie Parker, Alex Papps