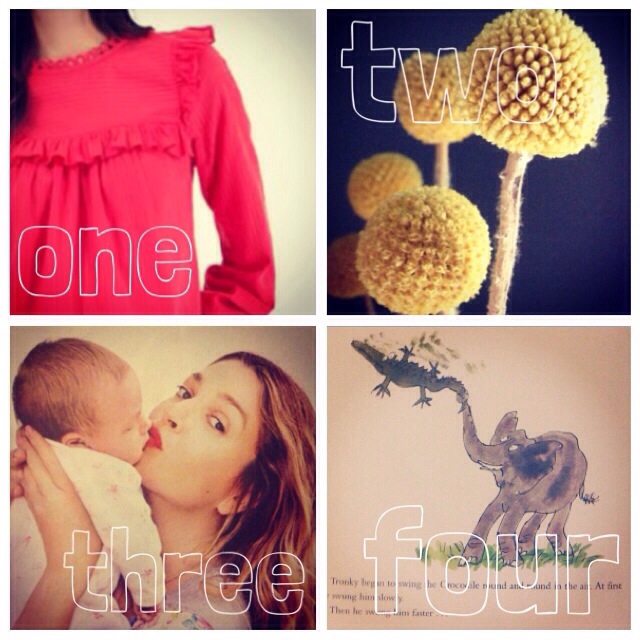 one: I'm dreaming about the gorgeous Ruffle Trim Blouse from Country Road. So sweet with ruffles and the eye-catching shade. Plus the perfect length for Winter.
two: Still loving these beautiful native Billy Buttons. We inherited them after my in-law's wedding to brighten up our living room for the open house.
three: Others come and go, but I will always girl-crush on Drew Barrymore. And I can't think of anyone on the planet who I'd rather have picked my favorite girl's names for her daughters!
four: Story time with T is always fun, but he's embracing longer books, which means I can finally crack out the Roald Dahl. I'm can't wait for him to meet Matilda!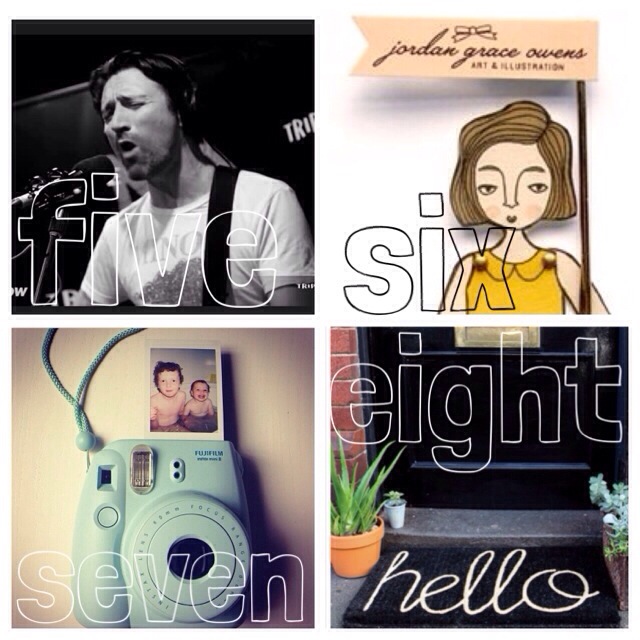 five: I can't stop listening to Paul Dempsey's powerful cover version of Wrecking Ball. It's easy to let the twerking-nekkid hype get in the way of what a terrific song it is. His powerful, raw, unique voice does it justice. As always PD shows how it's done. (Plus … ssssh… he's a bit cute too!)
six: Jordan Grace Owens makes the most delightful custom paper dolls and they are my current favourite gift to give. My latest pair just arrived and they are amazing. Might be time to finally get a custom family portrait for our new house.
seven: I have always loved instant photography and my Instamax camera is my latest edition. The photos are the perfect size!
eight: Loving this adorable "hello" welcome mat from Lark store. I think it will make a great first impression at our new house.
At Meet Me At Mike's you can read about Pip's favourite things as well as links to some awesome BWP blogs!
You might heart this too ...