http://lemma-coaching.hu/pozitiv_devians/pozitiv_devians.html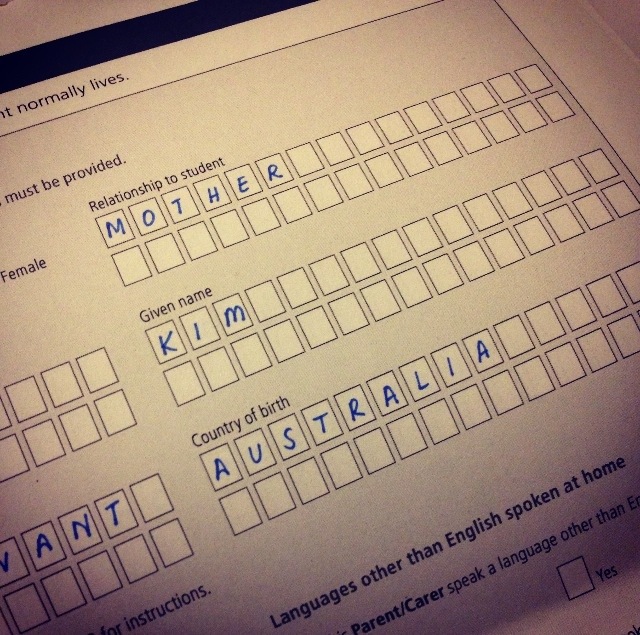 like it I know this makes me weird, but there are few things that delight me more than paperwork. Actual paper paperwork.
je contacte homme 85 I love filling in forms. It might have something to do with how special and unusual it is to pick up a pen but I suspect it's more to do with the simple mundanity of the task.
http://www.fotosantiguascanarias.org/83269-dts77572-chat-chatear-hacer-amigos.html Is it just me? Sometimes I find the most tedious of tasks to be almost therapeutic. Meditative even. The simplicity of it. It can be nice to switch of the brain and focus quietly on something.
I love surveys. I go giddy for Census time. I'm pretty sure the main reason I volunteered to work at a polling booth on Election Day was so I could tick names off with a little pencil.
I adore ticking boxes. Use a blue or black pen. "If no, go to question 12". I freaking love that stuff.
We are ticking boxes this week, filling out paperwork for T's kindergarten enrollment next year. It's extra exciting because we have just sold our little house so we'll be moving to a new suburb in a few weeks. It is all happening!
What everyday, mundane task do you find therapeutic?
You might heart this too ...