http://blog.americanchefsupply.com/how-kitchen-and-restaurant-supply-stores-work/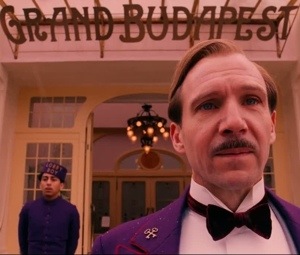 Kozel'sk From the flourish of its eclectic soundtrack and considered splash of colour and even before the quirky title card announcement, there is no mistaking a Wes Anderson film.
where to buy Pregabalin 150mg On Saturday afternoon I got to finally see The Grand Budapest Hotel as part of my sister-in-law's hens pre-wedding celebrations, and it didnt disappoint.
With Anderson's familiar and loveable fingerprint and a delightful palette of colours, symbolism and moustaches (oh the 'taches!), TGBH was (as anticipated) completely endearing and hilarious. I loved the finer details, especially the glorious architecture (a prominent character in itself) and the impressive dialogue.
Ralph Fiennes was amazing as the camp, overly-perfumed conceirge Gustave H (I definitely think his Voldemort could have benefited from a few more 'dahling's), and my future husbands Ed Norton and Adrien Brody were absolutely terrific, encompassing their characters with a great deal of joy.
One disappointment I did have was the lack of development of TGBH's female characters. While the film centres around the (spoiler alert!) murder of Gustave's geriatric lover Madame D, Oscar winner Tilda Swinton appears in only one scene. And the captivating Agatha (Saoirse Ronan) plays a relatively minor role, despite being the wife of the narrator, Zero, and assisting with the best capers. If my favourite Anderson character Margot Tennanbaum shows us anything, it is that Anderson can write some awesome ladies and I wish I'd seen and heard more of these two.
Despite this TGBH is a lovely film. Darkly funny and beautifully written.
Oh, I could go on! See it. For the pastries, the alpine skiing and the Anderson cameos. But especially the facial hair.
http://kareritoursandadventures.com/site//wp-content/themes/listingpro/style.css …. a bit rubbish
Stomach bugs.
Trying to get myself 100% for the upcoming wedding. Fingers and toes crossed!