buy viramune uk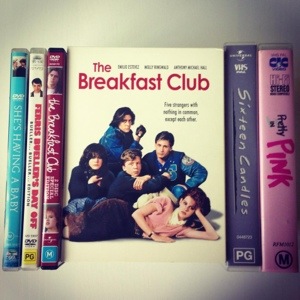 It was the cheeky glint in his eye, that certain twinkle of knowing something that I didn't, that first attracted me. A cocked eyebrow and half a smile sealed the deal. He was trouble, but something in his eyes also told me that he was sweet. I could tell from his faded jacket that he'd seen better days (as if the white handwritten sticker proclaiming "50c" wasn't proof enough).
does neurontin help a meth comedown His name was Ferris Bueller, and we met at a second hand VHS sale. I loved these sales, Video Ezy's trash was my treasure. It was all so innocent: in the days before Blu-ray and DVD and the Internet. Before the slow death of the video store, before downloads. Back when each sturdy plastic cover was a mystery, as there was no Google, no IMDB or Rotten Tomatoes to check to see if something was worth my time. Usually I'd go for trashy, terrible horror films or straight-to-video TV movies starring some B grade actor I'd recognise from Beverly Hills 90210. I'd pile them up, walk out with change from $5 and foolish optimism that I'd stumbled upon something amazing.
Premià de Mar I loved him from the start. Ferris was everything. He was confident, popular and good looking, without being arrogant. Adventurous and rebellious, without being radical. And I was a teenaged girl: he was adorable.
I adored the 80s vibe. The quintessential American high school with lockers and jocks and cool kids. The broken wall between the actors and viewer (I've always loved direct to camera dialogue. Always. I wonder what that says about me?). The Beatles references. The philosophy:
"Life moves pretty fast. If you don't stop and look around once in a while you could miss it".
My generation's #yolo.
Ferris Bueller's Day Off was mine. It was the first film that I discovered (albeit accidentally) and adored myself, not because someone else had shown me, or because it was in Smash Hits magazine. I didn't care if my friends didn't love it, I thought it was fantastic. My own little amazing find. But the real gift that Ferris gave me, was the introduction to my true cinematic love: John Hughes.
buy cenforce uk This post was written as part of a blogging challenge devised by the brilliant Polka Dots & Frocks for the Blog With Pip alumni using the cue "An amazing find". To read the other amazing entries, visit here.