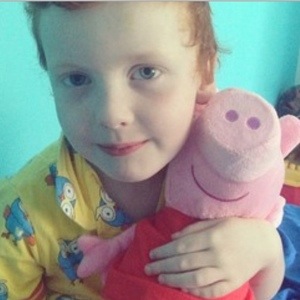 I've learned so much being a mum to two little guys. I've learned that even after a thorough bath it is possible to have that sweet smell of sweat, dirt and sunscreen. I've learned the names of all of the Disney Cars characters (even the ones that I am sure they made up just to get me to buy the merchandise). I've learned about absolute love, and joy and silliness and how it is to feel adored by two grubby little people.
One other thing I've learned about, which came as a surprise, was feminism. Or more specifically how privileged gaze is a tricky filter through which to see inequality.
We watch a lot more ABC4Kids than I'd care to admit. And whilst tending to the inevitable tears and/or tantrums that would start as Chugginton ended and before Thomas would start, I would lament at why the "girls' programs" had to be so darned "girly". Aside from (Warning: Shameless stereotyping ahead) programs like "Bob the Builder", I saw the majority of kids' programming as fairly gender neutral. But then there seemed to be a deliberate (and rather obvious, in my mind) attempt to "pinkify" these "neutral" programs. 'Sesame Street' had Abby Cadabby and the Flying Fairy School. The Wiggles* had branched out to include Dorothy the Dinosaur and the Fairies, who only ever seemed to dance or drink tea and eat cakes and also some weird and completely boring royal family full of ballerinas.
It seemed to me, that my sons' favourite shows were all subject to some kind of 'affirmative action' for princesses or a mutually beneficial arrangement with 'Big Pink' (the tulle and glitter manufacturers). Conspiracy theories AND affirmative action – oh God I sound like John Laws**.
It wasn't until I read Freya Michie's article 'It's not ABC4Boys: why we need more Peppa Pigs' that I had an awakening. I was looking at ABC4Kids through privileged (albeit extremely exhausted) eyes: the eyes of (my) boys. Whilst whinging about Angelina Ballerina (seriously, does anyone actually like her? She is a mouse in a tu-tu and I just know she thinks she is better than me) I was missing the blinding obvious: that there are so few programs with female central characters, and those that are are so pink and stereotypical that if I had girls I probably wouldn't want them watching them.
As I moaned about not being able to buy my son a picnic set or a baby doll that isn't 50 shades of pink, and fumed about being unable to find a single boys size 2 t-shirt in the one boys' clothing aisle which was sandwiched between about 10 aisles of girlswear, I was completely oblivious to the fact that the sea of pink is also pushed onto little girls – that just because there was more to choose from didn't mean they had any more choice.
Now, I'm not denying that I do not already have a privledged gaze – I am a white, middle class, heterosexual, married women (and here I am blogging about parenting – could I be any more of a stereotype?), but before this I could never understand how those in power could ignore (or just not see) blatant inequalities, or worse yet, cry discrimination (reverse racism!) when a minority group does speak out.
So where to from here? Well, it has just highlighted further my desire to raise a pair of proud feminists. To raise men who recognise their privilege, display immense empathy and who will call out inequality when they see it.
*this was before The Wiggles turfed Sam (still slightly bitter) the retired and got a lady-Wiggle. Big ups for not making her wear pink. But why the skirt and bow? Why?!
**after this week's events I should change this to Piers Akerman.
You might heart this too ...