Khlong Luang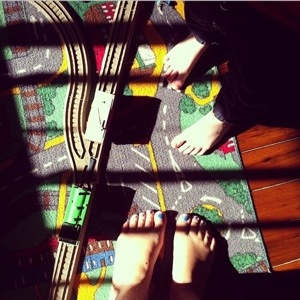 The year is nearly over and I finally feel like I'm starting to come out of the fog that has been 2013. The first part of the year was a blur of exhaustion, frustration and a little loneliness. I felt like a faded version of myself. Still me, just with some of the colour washed out.
Vólos For me, maternity leave and motherhood can sometimes be like Groundhog Day, but with wet nappies and lego and 'Pepa Pig'. Don't get me wrong, its amazing and brilliant and my heart explodes a million times a day. But at times it can be relentless. Relentlessly beautiful. Cutting crusts, fish fingers, toilet training, laundry… oh the laundry! Over and over. And it's so easy to become absorbed into your world of four walls, to let everything else fade out.
http://pbnguru.com/wp-json/wp/v2/tags/27 Once Littlest started sleeping it became easier to again find the little joys: the first steps, blowing bubbles, rainbows, clean sheets. The little problems no longer seemed so big.
University I've forged some amazing memories with three beautiful friends whom have all had their share of victories and pain this year, but who have been my biggest support and cheerleaders. I've also let go of some guilt and anger, not to mention a relationship that has caused me a lot of heartbreak. All this has lightened the load and helped me get back to being me.
It's taken awhile but I feel like I'm getting my colour back.
I can't wait to start 2014 with clean sheets and a clean slate.
You might heart this too ...