http://barrettcustommarine.com/js/jimmy-choo-ballerina-65xr37.html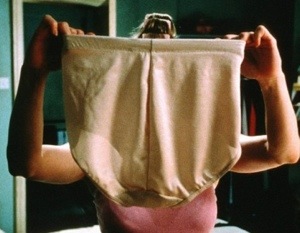 follow url I've been going to start a blog for years. Blogging has been suggested to me a number of times and I've always thought it would be a good outlet: I like writing, editing, creating stuff, and let's face it, I guess I can be a tad needy and narcissistic.
buy Lyrica mexico But, I created this account in 2010 … and never wrote a word. What if I couldn't do it? What if I had nothing of interest to say? Three years later I start the first post. So why now? (This is rhetorical. You don't have to answer. Or do, 'cos I'm not actually sure who "you" are. In fact, as I'm pretty sure no-one will ever read this, I suppose "you" is actually me…. Awkward.)
Inspiration came from the weirdest source. I saw an interview with Sara Blakely, the founder of Spanx. Yup, the sucky-innery-underwear. What struck me particularly was what she credits with her successes: her failures.
When I grew up my father used to encourage my brother and me to fail. So when I would come home from school and sit at the dinner table my Dad would say – Kids, what did you fail at this week? – and if I didn't have something to tell, he would be disappointed. If we weren't failing enough in our home it meant we weren't trying new things.
It made me realise, fearing failure, or looking silly, is pretty dumb. I've been so afraid of failing that I've lost three years of writing. I've been too scared to do so many things, for fear of not doing it well, that I haven't tried. And so what if I don't write well, or my blog is boring? That's no worse than never trying and never knowing if I could do it.
So as I turn 33 I am going to fail more. I'm going to fall down, look silly, bore everyone to tears. Starting now…
You might heart this too ...